You know how soap operas have a very bad habit of recycling old story lines, regurgitating characters and continuously bringing up the exact same concept over and over again? Well, welcome to Orangeville Council. In 11 budget meetings over the nearly four months since this term of Council was sworn in, we've seen enough recycling that people are beginning to refer to the meetings as
Groundhog Day
.
As seems to be the new trend with these meetings, it kicked off with a number of passionate speeches by members of the community, some of which were attending the meetings for the first time.
Jo Ann Bourque, an active member of the Orangeville and Area Q&A page gave a speech so wonderful, that I would have applauded if I wasn't there as the media.
"Tonight I ask that you put things back on this table that can be removed, or substantially decrease the reserves number," she said. "You cannot continue to spend what we cannot afford.
You need to say no to frivolous spending and need to make sure you are getting jobs done. Perhaps zero is not attainable, but 4% is ludicrous. You regularly treat taxpayers as an unlimited well to tap when needed. Taxpayers dollars are not your money to spend."
Within the first hour of the meeting, there was a chance of seeing a lower tax rate, and with the items found later on, seeing a negative tax rate. Yes, you heard me right, a negative. The suggestion that would have initially knocked the rate back town to 0.3% was part of a repetitive storyline, but with a twist that could have actually worked.
Mayor Williams suggested once again removing the additional reserves contributions from the Operating Budget, but rather than leaving it at just the $400k already approved, look for assets that the Town can sell off in order to bolster reserves, providing the potential of actually putting MORE into reserves this year than the $1.2 million it's kind of sitting at. Not a bad idea, if it could be pulled off.
(I should also note that the Mayor made a statement regarding the councillors saying 'that's the budget committee, not Council' suggesting that they should call it what it is because it is STILL Council discussing it. Go Jeremy!)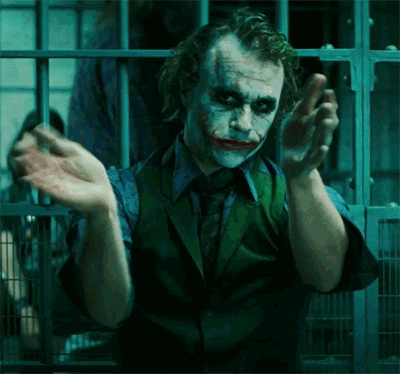 The surprising part was that one of the people who somewhat supported this was Councillor Scott Wilson, who immediately brought up the Humber College property. Now this hits a sore spot with some people, and I get it, I really do. Having Humber College build a campus here would be awesome, but it just isn't going to happen, not anytime in the near future (I will have a post about this later). The property is worth about $4 million, with just under $2 million left owing by the Town, which means that the contributing would be almost $1 million more to reserves this year than originally planned. Not bad.
What made other members of Council skeptical of this option was that there is no guarantee any of the assets will sell. Fair point. Though, from a resident viewpoint, I see plenty of housing companies chomping at the bit for more land to develop more houses, so at least regarding the Humber land, I couldn't foresee that being a hard sell. As one commenter stated on Lisa Post's blog post covering Monday night, the idea might work if the Mayor could bring back to council some solid assurances.
But alas, their concerns won out and the motion failed.
Thus, the budget meeting continued, then took a break so that they could hold their regular Council meeting. Although this particular meeting was not as painful as some of the council meetings have been, everyone in the chambers were 'treated' to a toddler-sized tantrum by Councillor Don Kidd about how unfair it is that the Parks and Rec Committee is being asked to make decisions, because decisions are such hard work. Keep in mind, if you're not familiar with the Orangeville Council meetings that this is the very same Councillor who feels that two and a half committees are way more work than a retired, unworking man can handle, and that it's unfair to expect him to take on the same workload as the other Council members… four of which are not retired and work other full-time jobs.
The Lion's Park sports pad/lights issue will be going back to the public as the overall feeling of Council was that after six years, people aren't aware enough and haven't had enough time to speak about it.
When it rolled back into the budget meeting, not a whole lot else was accomplished. Despite certain Councillors making a big stink about going through each of the separate departments of the Operations Budget line-by-line, the only item that was removed was $30,000 for the Facade Grant, which also warranted it's own debate. The motion passed, but with Councillor's Garisto, Bradley and Mayor Williams.
So the two who are running on the zero percent campaign voted against the only suggestion to save money that came up, and the Councillor who made a speech a couple of weeks ago about 'needing to make the hard decisions' wasn't willing to make the hard decision either.
By the end of the wonderfully long 5 1/2 hour meeting, the only other item was $176,000 coming back to the Town from a property tax refund, bringing the current state of the tax increase down to 3.3%.
At this point, they only have until April 7th to get the budget passed, otherwise due to a motion passed at the last council meeting, they will have to wait until Councillor Campbell returns in May to continue.
The next Budget meeting will be held March 31 at 7 p.m.